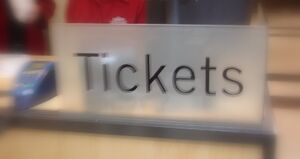 Ticket Information
Tickets for the London 2012 Olympic Games are not yet on sale (tickets expected to go on sale in March 2011) and it is recommended you carefully ensure that you purchase them via official London 2012 sales channels and don't get scammed by illegitimate ticket sellers and website.
The London 2012 Organising Committee (LOCOG) announced its ticket pricing structure across the 26 sports of the Olympic Games on October 15, 2010. There is a range of prices and initiatives to make tickets as accessible as possible.
Key facts about the ticket price strategy include:
8.8 million tickets will be available for the Olympic Games
75% of tickets on sale to the public from March 2011
90% of tickets £100 or under
Two-thirds of tickets £50 or under
2.5 million tickets £20 or under
Young people 16 and under benefit from 'Pay Your Age' scheme
People aged 60+ pay £16
Ticket prices will be per session, the length of which will vary from sport to sport. There will be 649 separate ticketed sessions across the 26 sports during the Olympic Games. All tickets for events in and around London will include a travelcard, and LOCOG has absorbed the impact of the recent VAT increase to ensure tickets represent the best possible value for spectators.
To learn more visit http://www.london2012.com/visiting/tickets/index.php Source: http://www.london2012.com/visiting/tickets/index.php LOCOG. Retrieved 2010-11-3