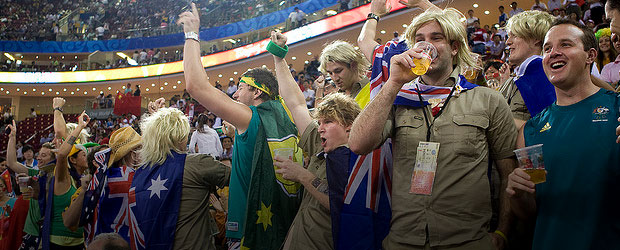 Wiki's are all about the community they create as the wiki takes shape and grows. The Community category was created for this Wiki to foster an interchange of ideas, opinions, photos, and more!
Move your favorite athlete up on a Top 10 list, add to a Photo Gallery, or better yet, create your own!
We hope to include International Wikis, blogs, Facebook, and other exciting pages to this wiki -- we encourage your edits and participation as we grow this community together!
So what are you waiting for? Join us today and explore, share, and meet others who share a common interest in Olympic Sports!